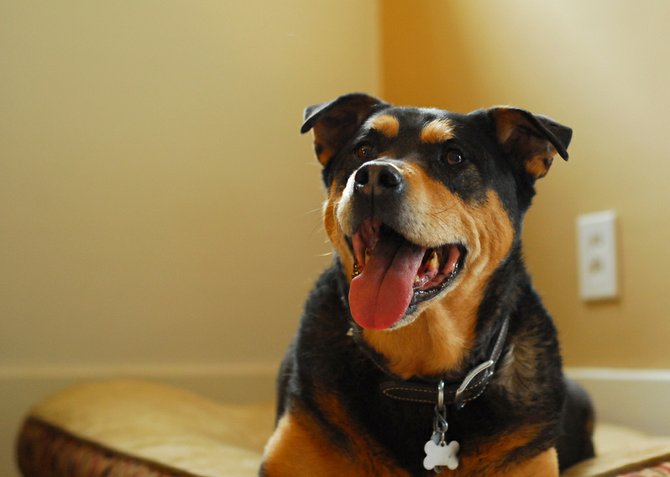 Farah Jadran was forced to put her 12-year-old Rotteweiler, Rocky, above, to sleep last month after he was attacked by a loose pit bull in their East Side neighborhood.
Stories this photo appears in:

Guest column
At approximately 4:40 p.m. Thursday, Aug. 11, my wonderful dog, Rocky, was attacked and killed by a large pit bull running loose on the city's East Side. Rocky, a Rottweiler, was 12 years old and already fighting age-related ailments in his back, a knee and a hip.