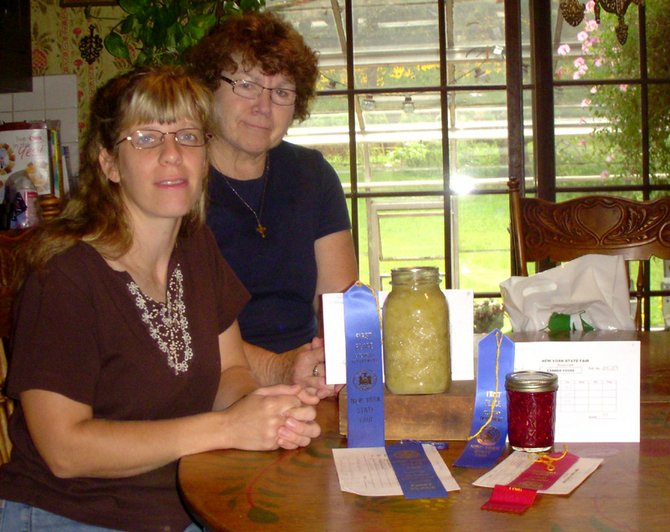 Susan Reeve, left, and Mary Reeve pose with their New York State Fair award-winning contest entries, Sept. 1. The women brought home three blue ribbons within the first week of the fair. While the Reeve's entered mostly cooking competitions, many other Cazenovia residents received blue ribbons for their textiles and livestock.
Stories this photo appears in:

Locals enter many competitions, receive many blue ribbons
From the midway to roller coasters, the concerts to the butter sculpture; there is something for everyone at the New York State Fair. One aspect that continually draws participation from a number of Cazenovia residents is the robust competition. Every year, thousands of New Yorkers enter their baked goods, preserves, wines, crafts, flowers, artwork, even livestock into contests, to see where they place in the state. This year, along with several other Cazenovia residents, culinary artists Mary and Susan Reeve brought back multiple blue ribbons.