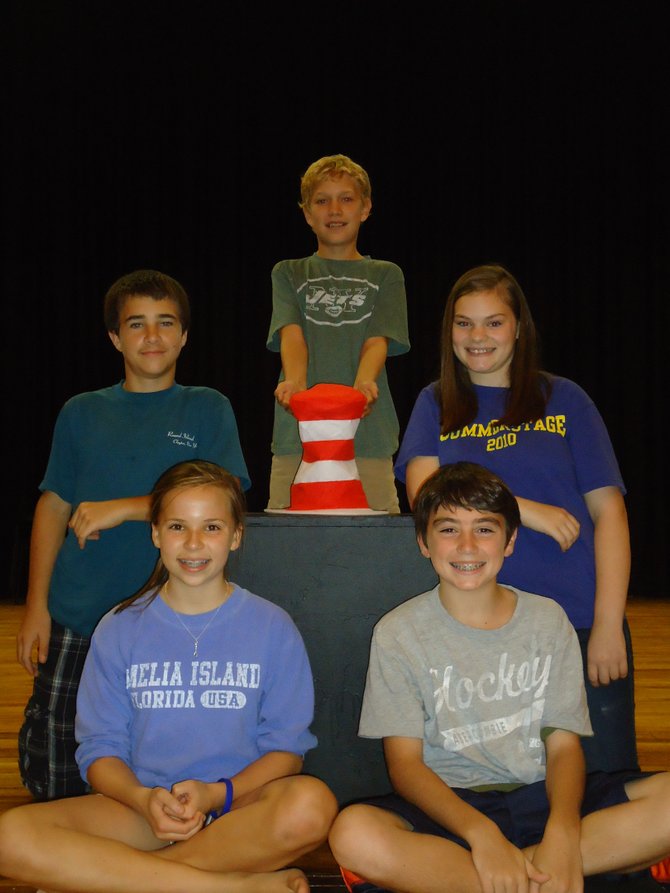 SEUSSICAL JR. LEAD CAST: Mimi Gabor, bottom left, sits alongside Zach Maxwell, in front of Tim Kempton, left, Emily Kielbasinski and Trevor Nourse, center. The students will perform three times during the weekend of Nov. 5.
Stories this photo appears in:

Theatrical production pairs small Seusses, big imaginations
"Small" has always been "big" in the world of Dr. Seuss, where the battles fought by underdogs, outcasts and freethinkers are championed in squiggly line and rhythmic rhyme. In the numerous children's books and television specials by the good doctor, otherwise known as Theodore Geisel, words of wisdom often come from the tiniest larynxes.