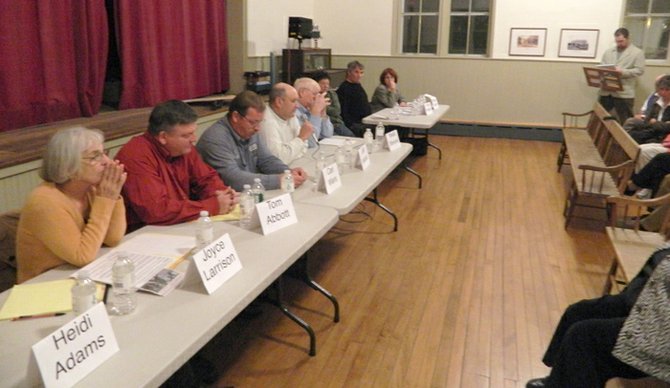 Eight Spafford town election candidates prepare to begin a public candidate forum in Borodino Hall on Tuesday, Oct. 18. The event lasted 90 minutes and covered issues such as hydrofracking, windmills taxes, zoning and codes enforcement.
Stories this photo appears in:

A near standing-room-only crowd in Borodino Hall Tuesday night, Oct. 18, saw eight election candidates express their opinions as to why they should be elected to three different Spafford town offices.