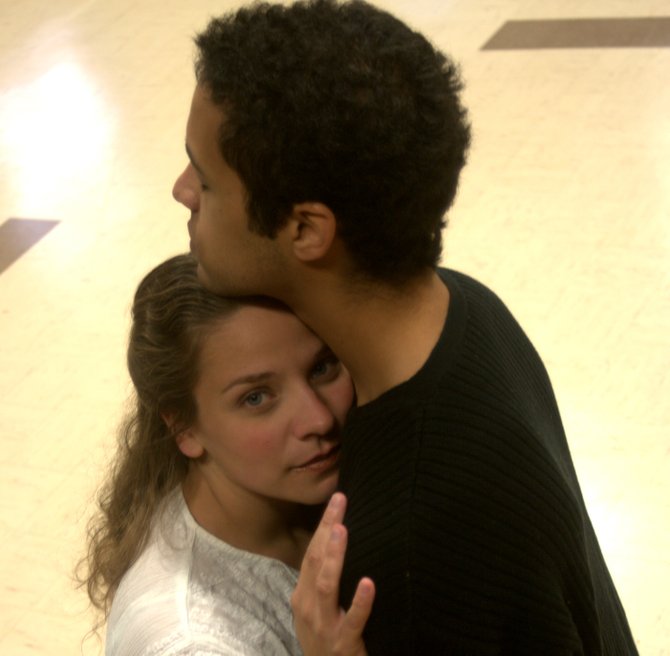 Maxwell Anderson and Lynn Barbato star in the Baldwinsville Theatre Guild's upcoming production of 'Othello.' Anderson plays the lead, Othello, and Barbato plays his love interest, Desdemona. The show opens at 7:30 p.m. Oct. 21 at the Presbyterian Education Center, 64 Oswego St., Baldwinsville. Call 877-4183 or visit baldwinsvilletheatreguild.org for tickets.
Stories this photo appears in:

A tale of peace, love, jealousy and murder
Jealousy fuels the downward spiral that is Othello's demise in one of Shakespeare's greatest tragedies.