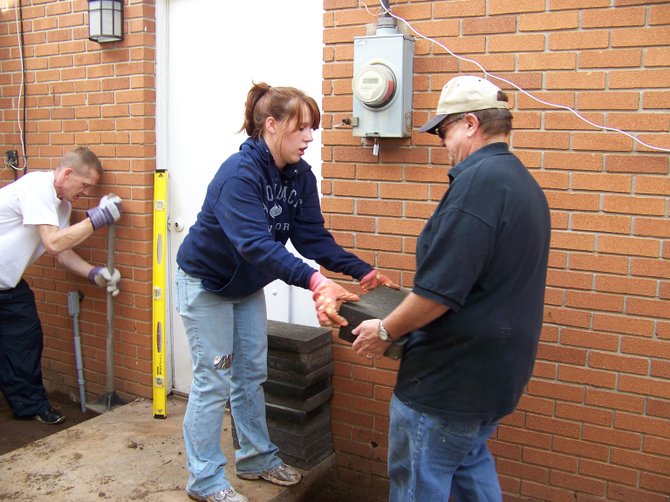 Pastor Joe Folckemer, right, hands Amber McLain a stack of pavers, which will be placed in the new patio between Hillview Community Church's sanctuary and new fellowship hall. The congregation lost its fellowship hall earlier this year when accumulated snow collapsed the roof destroying the entire building.
Stories this photo appears in:

Hillview Community Church has reason to celebrate. Not only will the congregation commemorate its 50th anniversary at the end of this month, but it has found strength after devastation earlier this year. In the early hours of Feb. 7, the fellowship building at Hillview collapsed under the weight of accumulated snow.