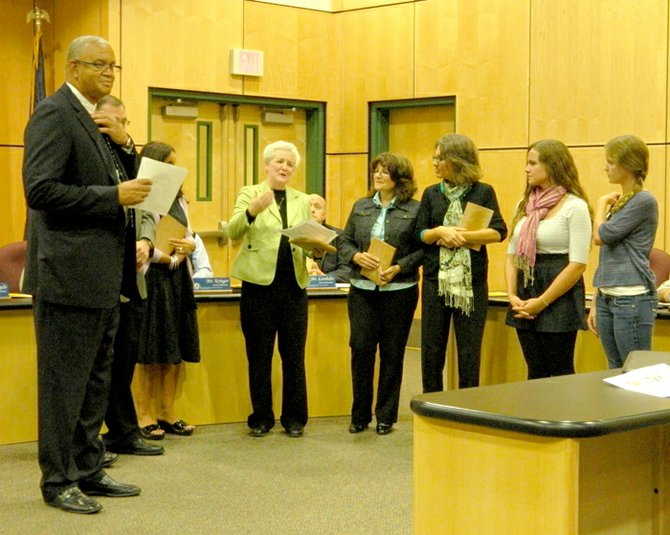 At the Oct. 4 school board meeting, Lenard Morris, Red Cross Blood Donor Service Director, left, and Superintendent Phil D'Angelo, second from left, handed out awards for recognition of excellence for supporting Red Cross blood drives in the Skaneateles high school. Recipients were, from right, High school students and Interact Club members Kelly Valente and Mercedes Morales, District Information Officer Lori Ruhlman, High School Nurse Sherry Nichols, Interact Club Adviser Karen Price and High School Principal Georgette Hoskins.
Stories this photo appears in:

The American Red Cross and the Skaneateles Board of Education handed out multiple Recognition for Excellence awards to staff members and students at the board's Oct. 4 meeting.