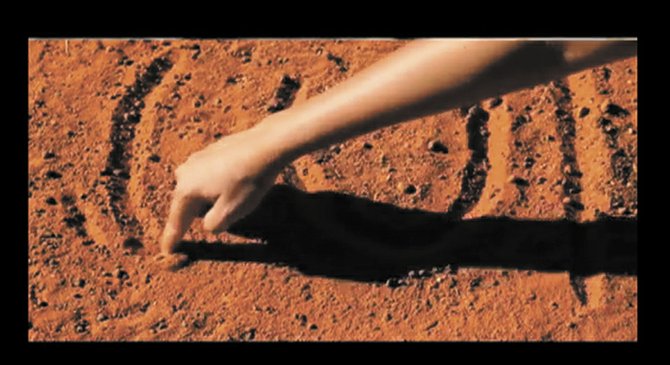 In this still frame from "Burrulaa," indiginous tour guide Renata explains and demonstrates the earliest form of Australian artwork, ground sand paintings. Here, she is showing the representation for 'male': the 'U' shape for a human bottom, a line on the right representaing a spear, and a curved line on the left representing a boomerang.
Stories this photo appears in:

Skaneateles High School senior and aspiring filmmaker Adam Osiecki recently won a silver award for his short film "Burrulaa" in the Savannah College of Art and Design 2011 film competition.