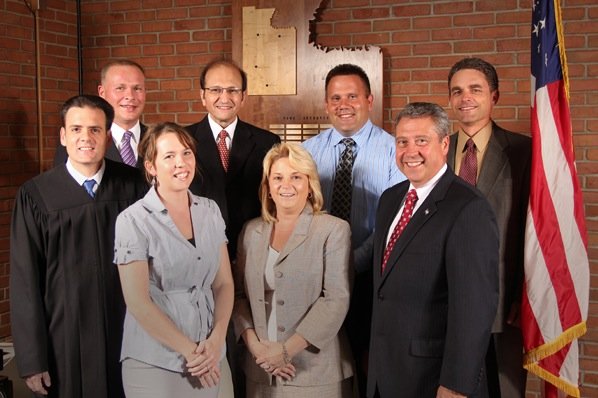 In front, from left: Town Justice Sal Pavone, Town Clerk Allison Edsall, Councilor Sandy Schepp and Town Supervisor Ed Theobald. In back, from left: County Legislator Kevin Holmquist, Councilor Nick Marzola, Highway Superintendent Robert Cushing and Councilor John Loeffler. All are candidates up for re-election who have been endorsed by the local GOP.
Stories this photo appears in:

All Manlius Town Board candidates are Republicans, uncontested
The town of Manlius Republican Committee recently announced its endorsements for the Nov. 8 election. Town of Manlius Republican candidates for re-election were all endorsed by their party as well as the Conservative, Independence and Veterans parties. All are running unopposed.