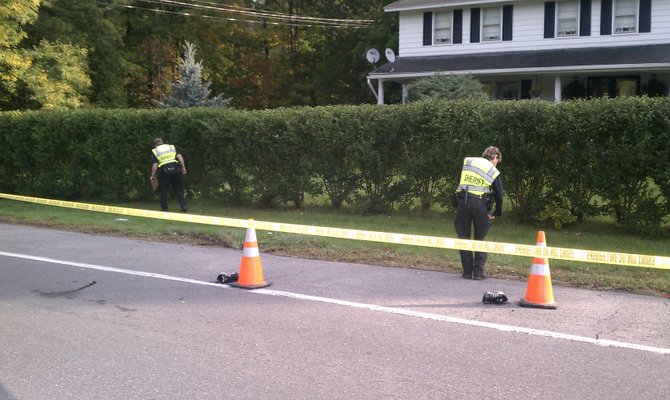 Onondaga County Sheriff's deputies search for evidence at the scene of a hit and run accident that claimed the life of 19-year-old Joseph Ozimek, a senior at Liverpool High School. Anyone with information is asked to call the sheriff's office at 435-3081.
Stories this photo appears in:

The body of 19-year-old Joseph J. Ozimek III was found shortly before 7 a.m. Wednesday, the apparent victim of a hit and run, according to Onondaga County Sheriff Kevin E. Walsh. Ozimek was found several feet from Route 57 near the intersection of Willowbrook Drive, where he was apparently thrown after the crash.