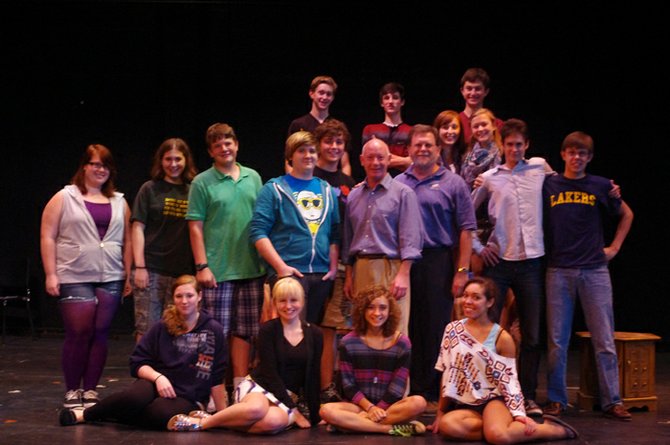 The cast and crew of "Noises Off!" with regional actor, Simon Moody, during a recent drama workshop on characterization and theater skills. Front row: Jennifer Richardson, Maddie Legg, Phoebe Yates, Gabriella Whiting; second row: Mariah McCarron, Alyssa Norris, Zach Driscoll, Ben Cooper, Simon Moody, Micheal Kringer, Thomas Boxho, Daniel Kringer; third row: Matt Payne, Allie Hagen, Natalie Krause; back row: Joe Hagen, Lucano Petrocci, Nick Kochan.
Stories this photo appears in:

The Skaneateles High School Drama program will present the Award Winning Comedy "NOISES OFF!", Nov. 3, 4 and 5, in the Skaneateles High school Auditorium.