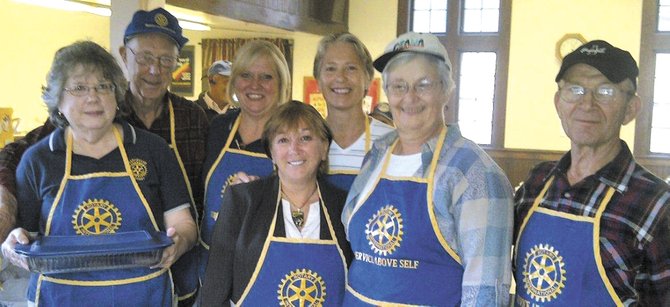 Members of Marcellus Rotary volunteered to provide a free "Loaves & Fishes" community dinner Oct. 25 at St. John's Episcopal Church. From left to right: Paulette Quinn, Bob Shields, Helen Shaffer, Debbie Glisson, Phyllis Danks, Anita Diefes and Joe DeCapio.
Stories this photo appears in:

Rotary Club assists St. John's Church with community dining effort
"Anybody is welcome, there are no requirements, we think of it as a 'community fellowship dinner,'" said Sarah Cox of the Loaves & Fishes Dinner put on by St. John's Episcopal Church in Marcellus.