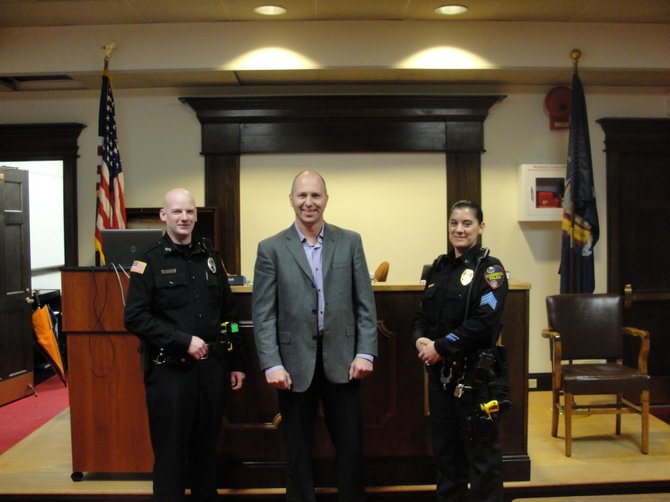 President of SecureIt Tactical Inc. Tom Kubinec, center, is flanked by Officer James Kazmirski and Sergeant Karen Zaleski, Nov. 16 in the Municipal Building. Kubinec donated $1,400 to the Police Benevolent Association for the purchase of a second taser for the Cazenovia Police Department.
Stories this photo appears in:

Donation from community member allowed purchase of new device
On Wednesday, Nov. 16, the Cazenovia Police Department unveiled the newest addition to their force.