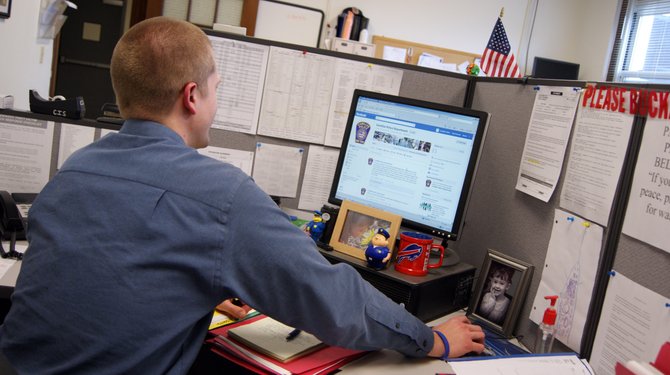 Investigator Matthew Hare of the Camillus Police Department works on the Facebook page.
Stories this photo appears in:

Local PDs reach public faster than ever through social media
Chalk up some of the latest crime tips to the last place many may think to see police — publicly, at least. Area departments are flocking to Facebook, Twitter and other interactive web measures to spread what's going on in the community, reaching out to help solve crimes and hear what the residents are saying.