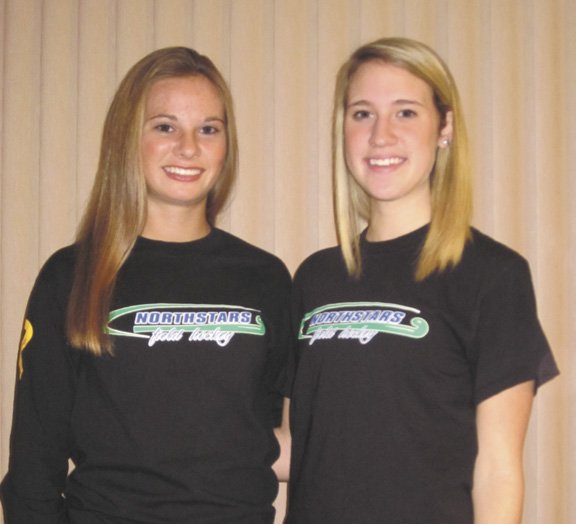 Kristi Thompson, left, designed the T-shirts she and Ashley Sochia are wearing. The Cicero-North Syracuse field hockey team sold the shirts to raise money in honor of Blair Thompson, Kristi's cousin, who was killed in action in Afghanistan, and Matthew Leyva, Ashley's brother, who was wounded in Afghanistan.
Stories this photo appears in:

When Army SPC Blair Thompson of Rome was killed in action in Afghanistan on June 25, 2010, his family was devastated. When Army Pfc. Matthew Leyva of Cicero was wounded in action in Afghanistan more than a year later, they were spurred to action. Julie Thompson, Blair's aunt, and her daughter Kristi, captain of the varsity field hockey team at Cicero-North Syracuse High School, with the aid of Brian Doyle of Interform Printing, decided to create a T-shirt with "Support the Troops" yellow ribbons as well as the initials "BT" and "ML" on the sleeves. Leyva is the brother of former C-NS field hockey player Ashley Sochia.