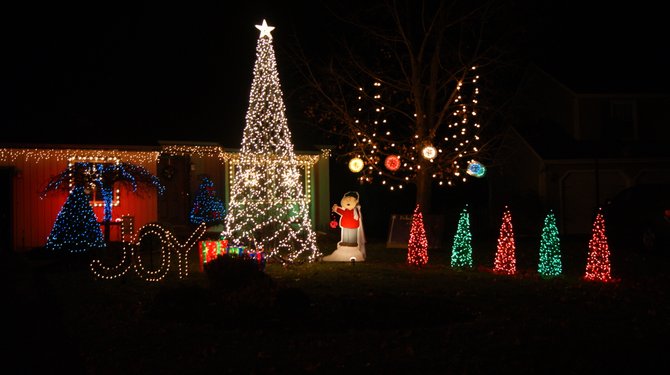 The display includes more than 20,000 lights. The Christmas trees and bulbs in the trees are all homemade and the sequence the lights take as music is playing is all hand-programmed.
Stories this photo appears in:

Clay man tunes light display to music
For the majority of the 16 years Chris and Christine Hussak have lived in their home, there have not been any Christmas lights hanging from the house come holiday time. That's a stark contrast from the more than 20,000 lights that adorn their Carmel Drive front yard this year.