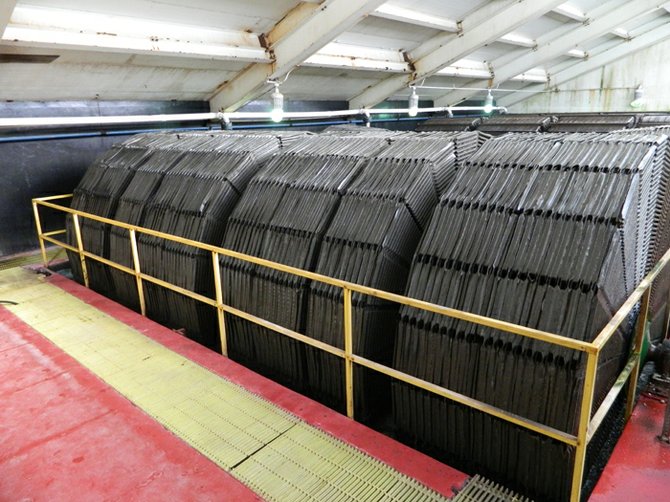 Rotational Biological Contactors, or RBCs — cost $400,000 to $600,000 each, but are essential to the operations of the wastewater treatment plant. RBCs are 26-feet-long by 12-feet-wide cylinder-shaped pieces of equipment, made mostly of plastic, that continually rotate, passing waste water through the liners, thereby removing anaerobic bacteria (organic materials and ammonia) out of the water.
Stories this photo appears in:

The village board of trustees at its Nov. 10 meeting approved a proposal to publicly bid on contracting replacement parts for the Skaneateles Wastewater Treatment Plant that may cost $500,000.