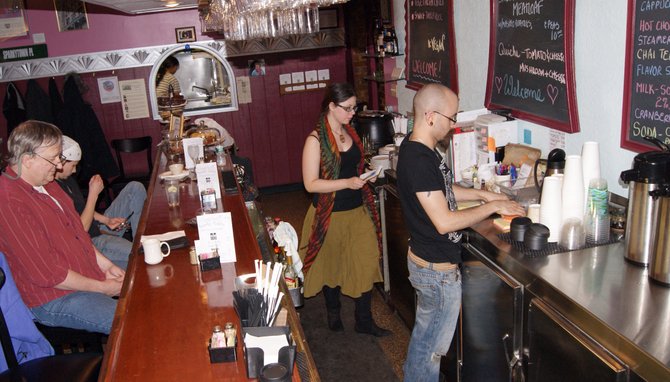 Customers Derek Currie and Colleen Finnegan interact with servers Jay Furgal and Jesse Shockney at Sparkytown. The restaurant will be a vendor at the Buy Local Bash.
Stories this photo appears in:

Vendors will be taking part in the second annual Buy Local Bash, sponsored by not-for-profit Syracuse First, at 6 p.m. Monday, Nov. 21, at Benjamin's on Franklin in Armory Square. The event is the kick-off to Shop Syracuse week, part of a national campaign by more than 85 communities to encourage shopping at locally-owned businesses.