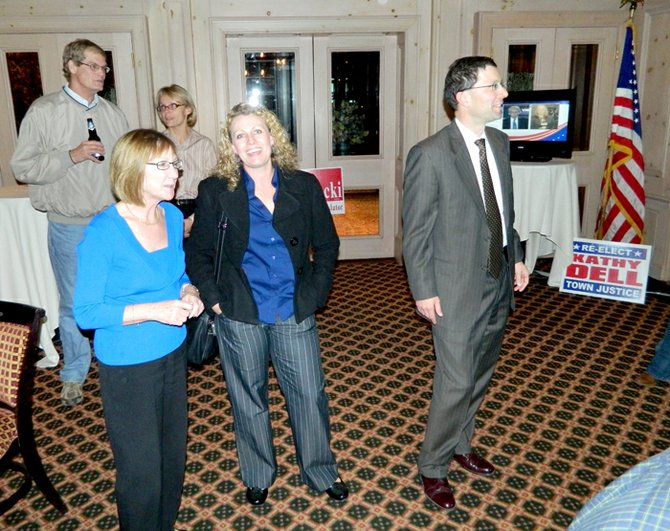 Skaneateles Town Justice Kathy Dell, front left, shortly after learning of her reelection victory on Nov. 8. Behind her are Town Councilor Jim Greenfield and Supervisor Terri Roney, both of whom ran unopposed for reelection to their respective positions. At right is Skaneateles Town Republican Party Chair Riccardo T. Galbato looking at election returns as they were posted to a projected screen in the room in the Sherwood Inn where Republicans gathered on election night.
Stories this photo appears in:

Incumbent Town Justice Kathy Dell handily won a second four-term to the Skaneateles Town Court today, defeating Democrat Tim Lynn by a margin of nearly two-to-one.