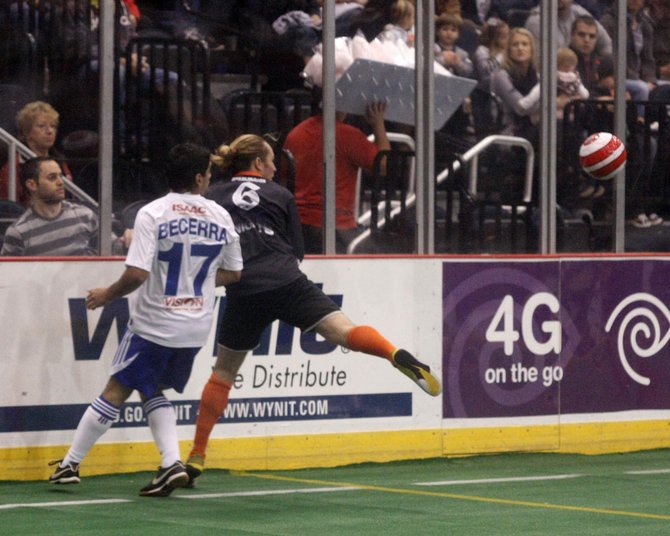 Syracuse defender Ryan Pierce clears the ball during the Silver Knights' league debut Friday night against the Rochester Lancers. The Knights won the game, 16-15.
Stories this photo appears in:

Those of you who think only of soccer in terms of the outdoor version that features players of such high levels of skill and finesse that they can't seem to get the ball in the goal very often in 90 minutes of play, need to read very carefully. Devotees of indoor soccer probably know most of this already.