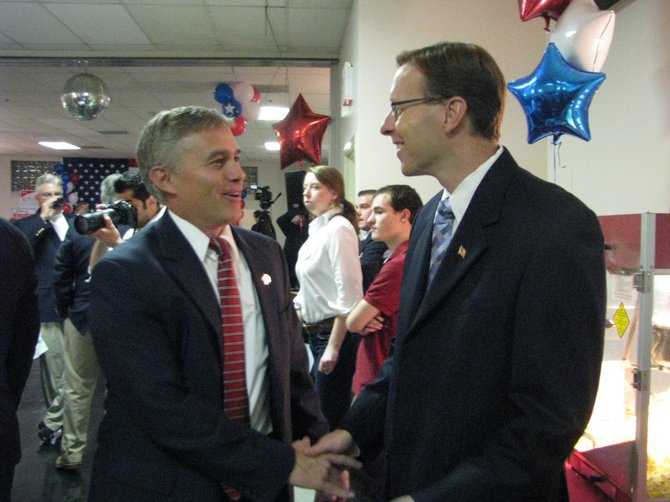 Cicero Supervisor-elect Jim Corl talks with Onondaga County Comptroller Robert Antonacci at Onondaga County Republican Headquarters while awaiting election results on Nov. 8.
Stories this photo appears in:
In an upset victory, Town Councilor Jim Corl beat incumbent Supervisor Judy Boyke in a heated race in Cicero. The race between the two has been ugly, to say the least. Corl, a Republican, sent out a mailer over the weekend criticizing Boyke's record, prompting a press conference from Boyke Monday to refute the claims. In the end, it appears voters were unhappy with the progress Boyke, a Democrat, made during her two years in office. With 28 out of 28 districts reporting, Corl won with 3,151 votes, while Boyke received 2,156.