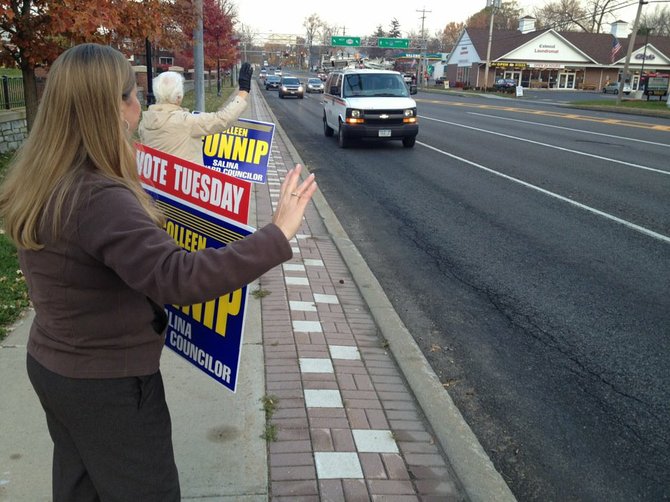 First Ward Councilor Colleen Gunnip and her mother stump for the cause on Election Day in the village of Liverpool. Gunnip beat out challenger Linda Young for the seat.
Stories this photo appears in:

In a close vote, Salina residents voted down a proposition that would have allowed the town to purchase the Burdick Chevrolet property on Old Liverpool Road and consolidate the town hall and highway facilities at the location. Taxpayers rejected the measure by a vote of 2,698 to 2,532.