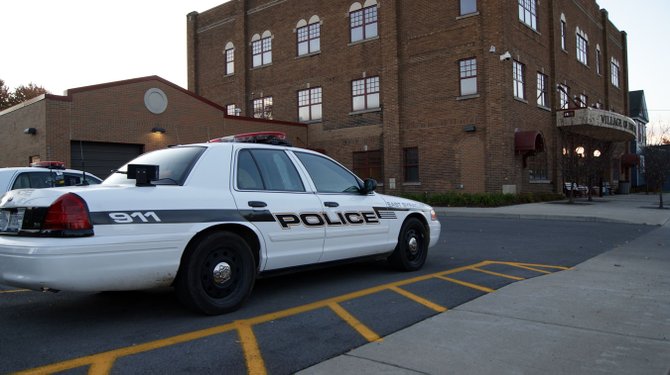 The East Syracuse police department, on N. Center Street, could be abolished by summer 2012. There are three options before the village for the police department: keep it, abolish it or enter into a shared contract with the town of DeWitt.
Stories this photo appears in:

These charges were compiled from police reports from East Syracuse, Manlius and DeWitt Police Departments.

These reports were compiled for the month of December from East Syracuse, Manlius and DeWitt police departments.

The fate of the East Syracuse Police Department could be in the residents' hands come spring. The police contract is set to expire at the end of May and in order for the village to hold the line on taxes, a dissolution of the police department could be necessary to control costs.