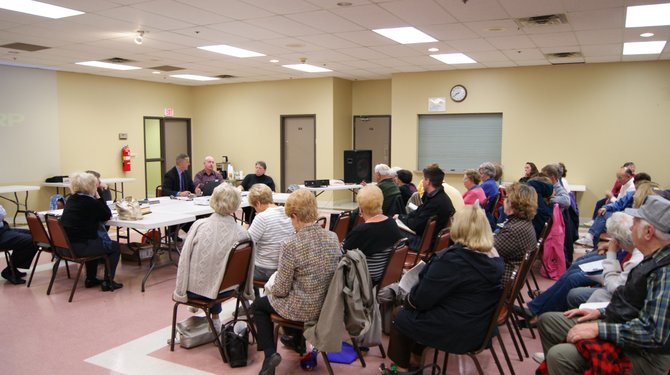 The Camillus Village Board help a public hearing on the 2012 budget days before the referendum that could have the village absorb into the town. The budget was adopted by the board, by a vote of three to one.
Stories this photo appears in:
Village of Camillus residents have days to decide if the village will be in tact for the 2012 fiscal year, with a plan for dissolution up to a village-wide referendum Tuesday. The impending historic vote didn't stop the village board of trustees from adopting the $1.3 million spending plan at Thursday's public hearing.