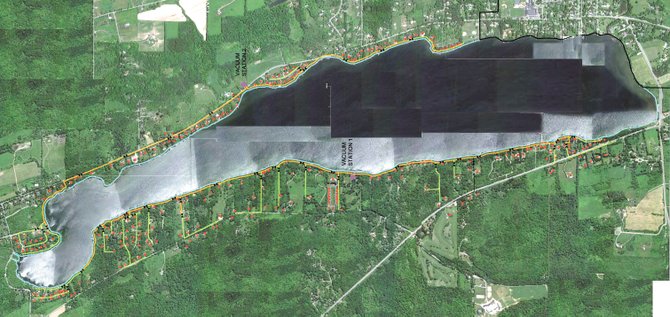 Aerial drawings were created to illustrate characteristics of the proposed vacuum-sewer system that would encompass Cazenovia Lake. Representatives from AIRVAC estimate the project would cost about $4.6 million, and drastically improve the lake's water quality.
Stories this photo appears in:

Vacuum sewer system proposed for lakeside residents
With unsafe amounts of sewage water seeping into Cazenovia Lake, town administrators have begun to examine ways to improve sanitation for lake residents.