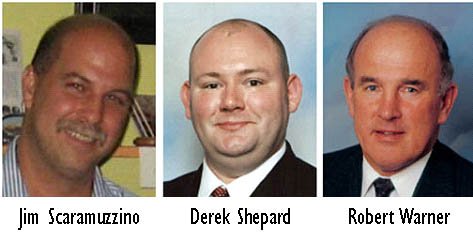 Jim Scaramuzzino, left, Derek Shepard, center, and Bob Warner are candidates for the 13th District Seat in the Onondaga County Legislature.
Stories this photo appears in:

Residents of the 13th District of Onondaga County will have three candidates to choose from when selecting their county legislator. Jim Scaramuzzino is running on the Democratic and Working Families tickets, Derek Shepard is running on the Republican and Independent tickets and Bob Warner, the incumbent, is running on the Conservative ticket.