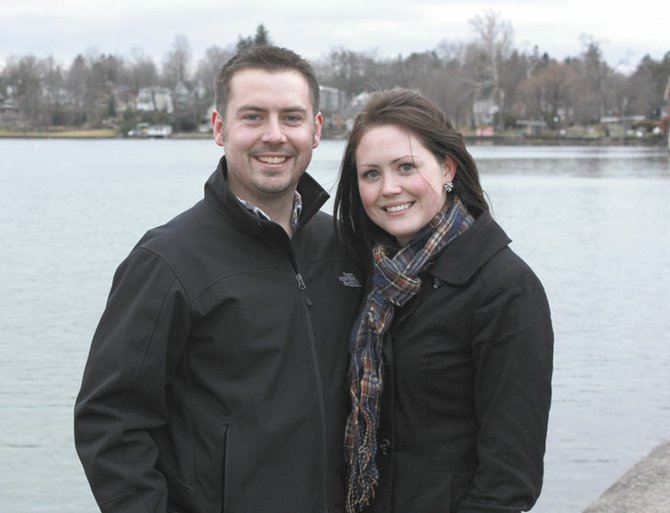 Newly engaged coupe Mike Avery and Fiona Runwick at Skaneateles Lake after their engagement. They are planning for a 2013 wedding, and are considering several possible locations in Skaneateles for the reception.
Stories this photo appears in:

Mike Avery and Fiona Runwick may remember Christmas 2011 as the best holiday of their lives: on Dec. 23 they won a $10,000 engagement ring from Skaneateles Jewelry and then made their engagement official at the end of the Skaneateles Pier.