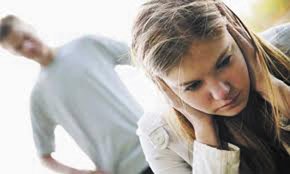 Dating abuse creates special challenges for the LGBTQ community, which may not have the resources available to it that heterosexual couples do.
Stories this photo appears in:

Nationwide, while the rate of violence in the LGBTQ community mirrors that of straight relationships, less than 25 percent of all victims report their abuse. There are a number of reasons for that disparity, but largely, it's a lack of resources — lack of support from family and friends, fear of further isolation and a lack of specific LGBTQ services. If a victim has not admitted his or her sexuality, utilizing existing services (such as a shelter, attending support groups or calling a crisis line) can mean lying or hiding the gender of the batterer to be perceived as a heterosexual. Or it can mean coming out, which is a major life decision. They may find that shelters are gender-specific, which makes it difficult for transgender or transsexual victims to find help.