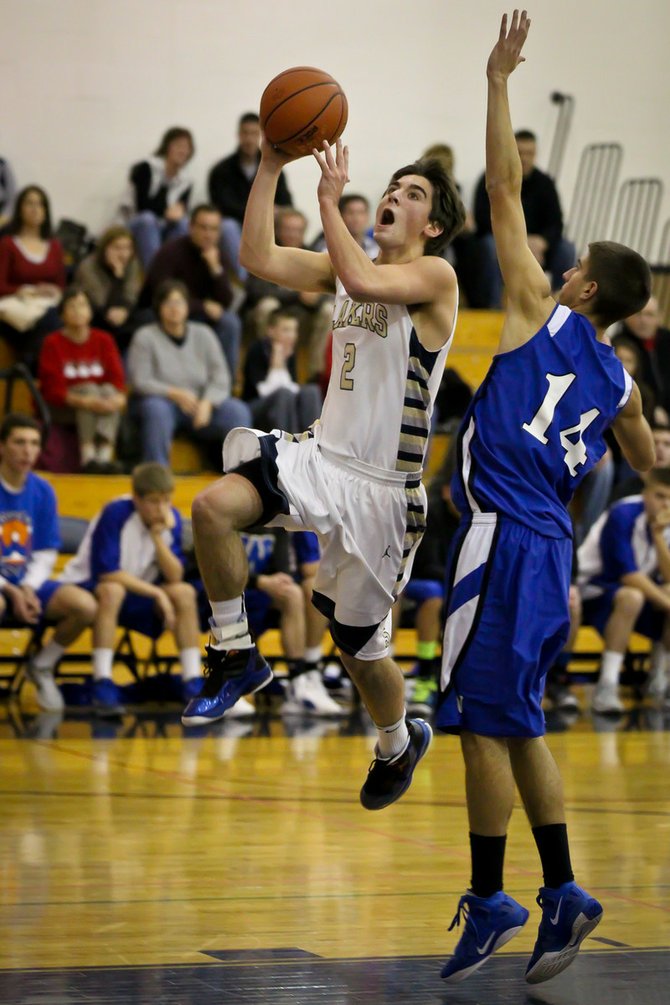 Skaneaeteles guard Ben Eppolito (2) surges past Westhill's Joe Meluni (14) in a drive to the basket during last Friday's game. Eppolito had seven points in the Lakers' 58-45 victory over the Warriors.
Stories this photo appears in:

Lakers avenge sectional final defeat to Warriors
Nine and a half months had passed, and most of the players on the court were different. But there was no disguising the Skaneateles boys basketball team's desire to get back at Westhill, and it did so Friday night, topping the two-time defending Section III Class B champion Warriors 58-45 in front of a loud and appreciative home crowd.