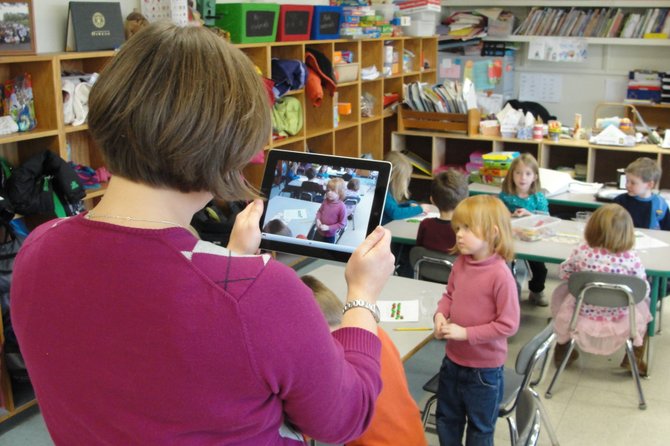 Kindergarten teacher Lisa Smith records her students completing a mathematical pattern activity with one of Burton Street Elementary School's 70 iPads on Dec. 20. Recently, the school has taken steps toward reducing the amount of paper used, and streamlining communication between teachers and parents.
Stories this photo appears in:

Burton Street uses new technology, becomes environmentally friendly
Even though blue and gold are the official colors of the Cazenovia Central School District, Burton Street Elementary has been slowly turning green.