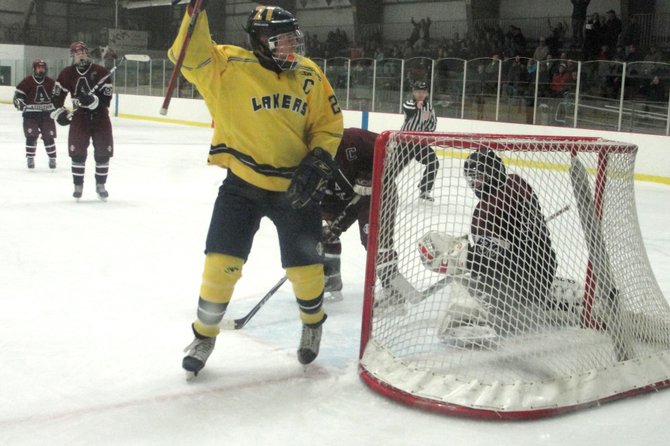 Senior captain of the Cazenovia varsity hockey team, Brian Gara, celebrates after scoring a shorthanded goal for the Lakers in the third period, Dec. 20. Cazenovia defeated the Auburn Maroons 3-1.
Stories this photo appears in:

Late surge negates 52 saves from Maroons goalie
By the time it neared the holiday break, the Cazenovia ice hockey was enjoying the familiar – and happy – sensation of a win streak. A key in that process was Tuesday's game against Auburn at the Morrisville State IcePlex, which was in doubt before a clutch play in the third period turned it in the Lakers' favor and led to a 3-1 win over the Maroons.