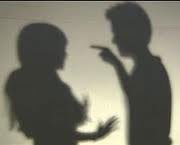 A recent survey suggests that nearly half of college students have experienced abusive behaviors in a relationship. Local colleges have numerous programs in place to help in those situations.
Stories this photo appears in:

The numbers will shock you. Liz Claiborne Inc., a corporate leader in dating violence awareness, commissioned a poll in September of 2011 among college students to research the issue. The results were staggering. According to Liz Claiborne Inc.'s Love Is Not Abuse 2011 College Dating Violence and Abuse Poll, some 43 percent of college women have experienced violent or abusive dating behaviors. Nearly a quarter — 22 percent — reported actual physical abuse, sexual abuse or threats of physical violence. However, 38 percent of college students said they wouldn't know how to get help on campus if they found themselves in an abusive relationship. "The findings of this survey prove that colleges and universities need to provide a more comprehensive response and additional creative educational programs to address dating violence and abuse," said Jane Randel, senior vice president of corporate communications for Liz Claiborne Inc. But here in Central New York, colleges actually have a pretty comprehensive list of services that they provide to students, and they make sure that students in unhealthy relationships are aware of what's out there. In addition, each of the three major schools in Onondaga County has preventative education programs in place to help students understand how to maintain a healthy relationship.