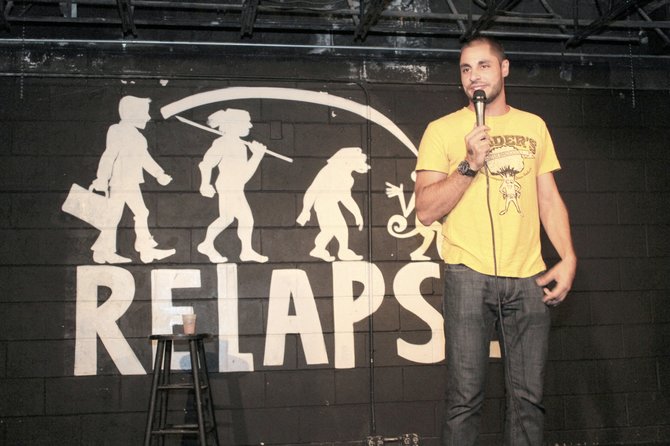 Baldwinsville native Dan Frigolette joins comedians Jessimae Peluso and Moody McCarthy for a seasonal stand-up show at 8 p.m. Friday, Dec. 23, at Justin's Tuscan Grill, 6400 Yorktown Circle, Syracuse; 437-1461.
Stories this photo appears in:

After graduating from Baker High School in 2001, Dan Frigolette wasted no time in pursuing his chosen profession. He debuted as a stand-up comic in 2002 as part of Joe DeLion's Viva Debris, a variety show which toured area nightclubs.