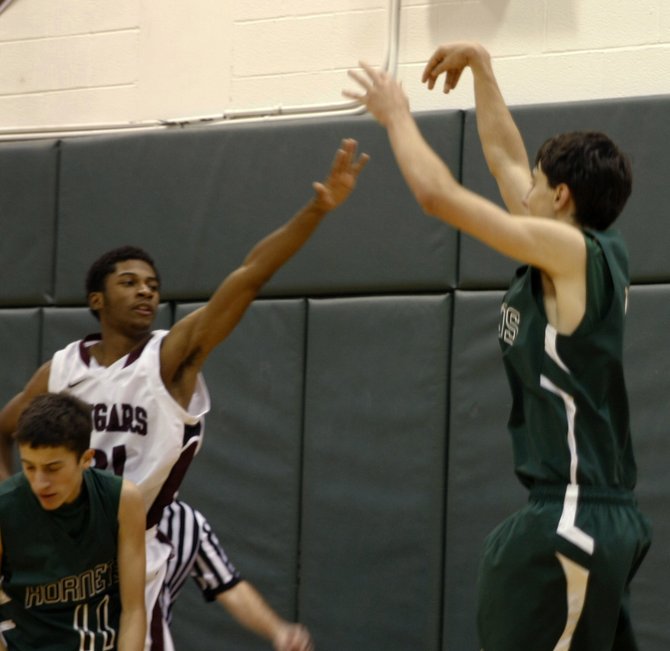 Fayetteville-Manlius sophomore John Schurman (30) takes a baseline jumper as Jake Wittig (11) sets a screen in last Saturday's game against Corcoran. Schurman registered a season-high 30 points as the undefeated Hornets beat the Cougars 86-45.
Stories this photo appears in:

Schurman nets 30 in 86-45 romp of Cougars
True, it was not a league game, and it's still quite early in the season. But the Fayetteville-Manlius boys basketball team still made a loud statement Saturday afternoon by going to Corcoran and ripping the Cougars 86-45 in a clash of two undefeated sides.