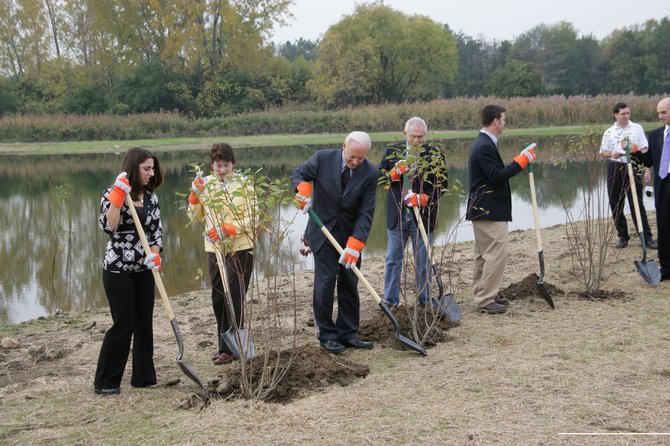 In October 2007 the LCP wetland restoration project was completed. Since then, 10,000 willow shrubs have been planted throughout 10 acres of areas of concern to stop rainwater from percolating through the ground.
Stories this photo appears in:

President Nixon, who had shown little interest in environmental issues before the first Earth Day celebrations in 1970, suddenly began to take note of the political possibilities.