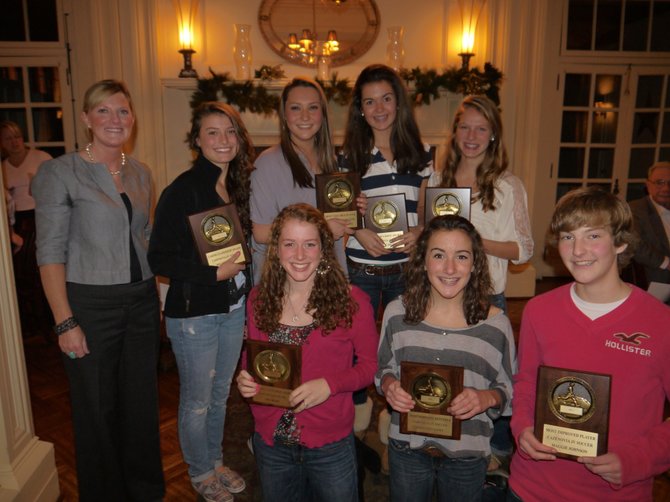 Junior Varsity Girls Soccer Head Coach Melissa Clarke, left, stands aside Micaela Vanetti, Megan Romagnoli, Grace Milmoe and Olivia McEntee. In the front row are Lizzy Bigsby, Samantha Gates and Maggie Johnson. The team gathered on Nov. 20 at the Lincklaen House to celebrate their successful season.
Stories this photo appears in:

On Sunday, Nov. 20, the 2011 Cazenovia junior varsity girls soccer team assembled together one last time to celebrate their season, and honor their teammates' achievements.