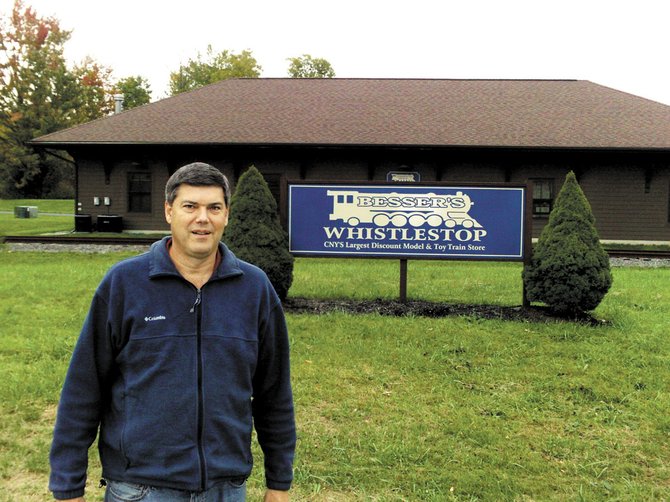 Mark Besser stands in front of Besser's Whistlestop.
Stories this photo appears in:

Trains are alive and well at Besser's Whistlestop. An American tradition is the toy train running around the Christmas tree or little bright-eyed children staring in amazement at a new train layout on a table that Santa Claus had somehow found time to build while the kids were snugly tucked away in their beds.