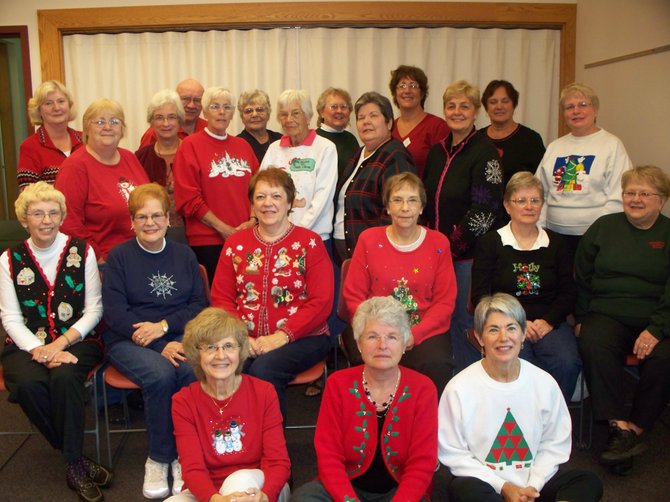 The 2011 Christmas Bureau Committee, also known as Santa's Helpers, includes (bottom row, from left) Rita Boivin, Nancy Porter, Liz Bates, (second row, from left) Carol Ledwith, Janet Therrien, Jeanne Pray, Marge Klimachefsky, Janet Lindsley, Bonnie Kisselstein, (third row, from left) Linda Fernandez, Sue McKee, Jo Pelcher, Sue Downey, Elaine Gagas, Phyllis Straub, (back row, from left) Jean Baumann, Joy Pople, Bob Johnson, Annette Mott, Carol Lewis, Lauri Bernstein and Barb Seiffert. Missing from the photo are Peachy Vavala, Sandy Baker and Marion Higman.
Stories this photo appears in:

The need is very great this year with nearly 180 families here in the Baldwinsville community asking for help from the Christmas Bureau.