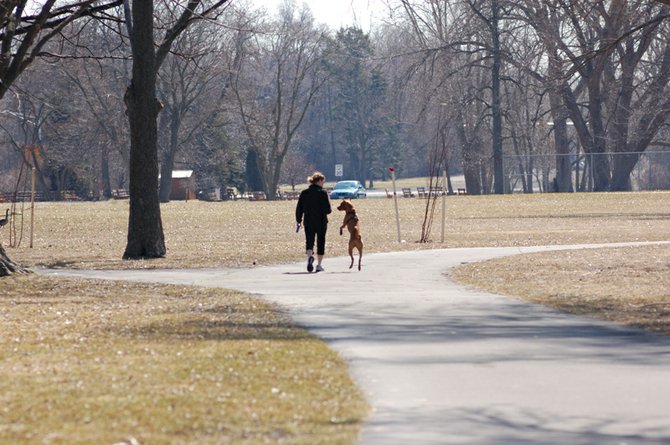 A dog and its owner enjoy one of the groomed pathways at Onondaga Lake Park.
Stories this photo appears in:

Onondaga Lake Partnership sets sights high for the future of Onondaga Lake
The Onondaga Lake Partnership Nov. 29 held a community forum to discuss the progress and future of Onondaga Lake. More than 100 Syracuse area residents came to the Rosamond Gifford Zoo to hear about the current clean-up efforts and the partnership's vision for Onondaga Lake's future. Over the coming weeks, The Eagle will research this topic in a series of features that explore the history of the lake, the improvements that have taken place over the past decade, the legal and political influence, the current partnership effort around continuing those improvements, the vision of that partnership, and the education efforts that will inform the public about what's happening at Onondaga Lake, and why Syracuse should be proud.