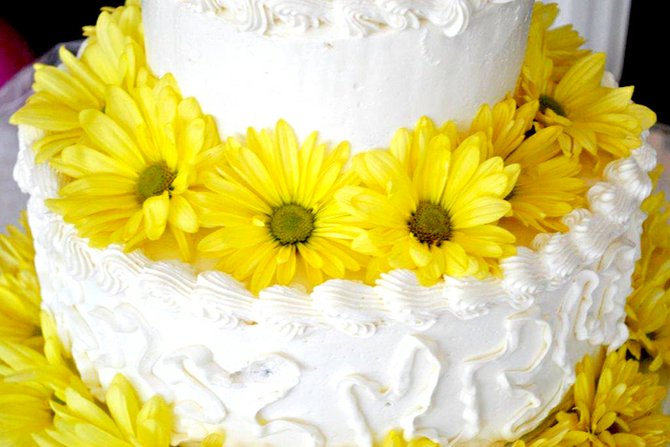 The Cioffa-Miles wedding cake was made with the assistance of Athenaeum residents.
Stories this photo appears in:

Athenaeum provides wedding to employee who could not afford one
Alexandria Cioffa and Chris Miles had decided in May to forego having a wedding and instead to simply elope and say their vows in front of a justice of the peace because they did not have the money for such an event. When Trudy Scarr, executive director of the Athenaeum assisted living home in Skaneateles, heard about this, however, she had a better idea. She offered to not only host but also prepare a wedding ceremony for the couple at the Athenaeum.