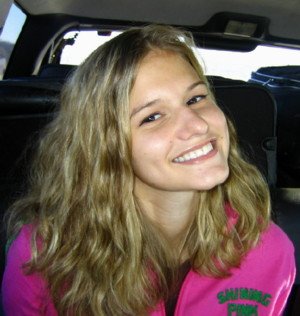 Heather Weeks, pictured here in 2006, died in 2008 at the age of 24 of colon cancer. In her last months, she dedicated her life to raising awareness about ovarian cancer. Her loved ones started Hope for Heather to carry on that legacy, and they're hoping for your help at the New York State Fair to help spread the message.
Stories this photo appears in:

Frieda Weeks got the best gift of her life in 1984 when she gave birth to her daughter Heather. "She was born on my birthday, Aug. 17," Weeks said. "The greatest gift I ever received on my birthday." Weeks got to keep that gift for 24 years. On June 10, 2008, Heather was diagnosed with an aggressive form of colon cancer. Though she had surgery to remove a tumor on July 1, cancer cells had already spread to her liver and bone marrow. After extensive chemotherapy, Heather, a 2002 Liverpool High School graduate, passed away on Nov. 14, 2008. But in her brief life, Heather Weeks did what we all hope to do: she made an impact.