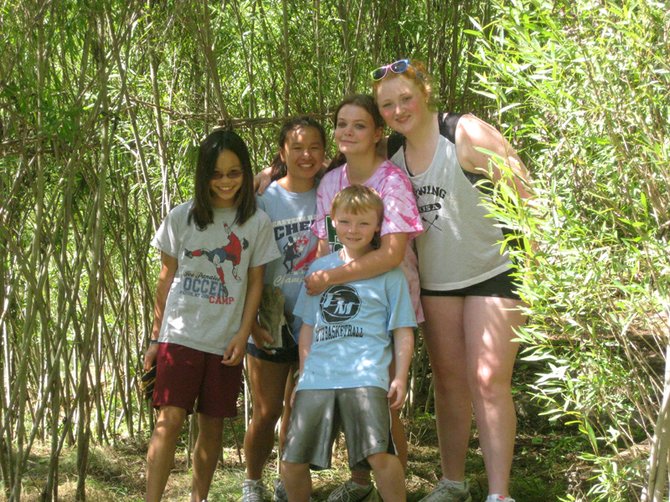 Mikayla Wishart, left, Kristen Wishart, Wade Elliott, Kaitlyn Hill and Mackenzie Elliott take a moment from volunteering to pose for a photo, Aug. 11 at the willow patch off of Mill Street.
Stories this photo appears in:
The willow patch off of Mill Street is no longer weeping, thanks to the handful of Cazenovia varsity crew rowers and their siblings. On a sunny Aug. 11, the kids volunteered their time to help clean up the overgrown weeds and grass, clear away fallen branches, trim the willow branches and expose the view of the wetland area.