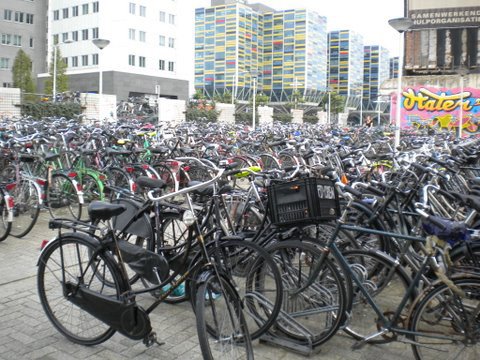 Endless bike racks fill a street in Leiden, a Dutch city with a population of about 117,000. The city of Syracuse has about 145,000 residents.
Stories this photo appears in:

The city of Syracuse is requesting feedback regarding the upcoming reconstruction of Route 81. This is a great opportunity to explore the possibilities of creating a pedestrian- and bike-friendly city. While downtown Syracuse, particularly, Hanover and Armory Square, attract a small percentage of the outlying population on specific days and hours, it is simply not enough for Syracuse to thrive.