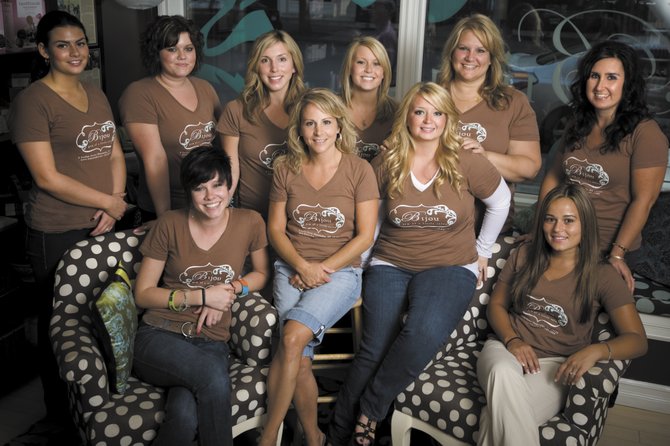 Kim Baker and the stylists at Bijou on Jordan Street are hosting a cut-a-thon on Sept. 2 to help raise funds for new playground equipment at Austin park.
Stories this photo appears in:
Bijou Salon, the five-year-old business on Jordan Street in the village of Skaneateles, has been named one of the top 200 salons in the United States by Salon Today magazine, the most prestigious publication for salon and spa owners in the country.

Anybody want to dunk Mayor Marty Hubbard in a dunk tank for charity? This will be just one of many events going on Friday, Sept. 2, at Bijou salon on Jordan Street during its first cut-a-thon fundraiser.