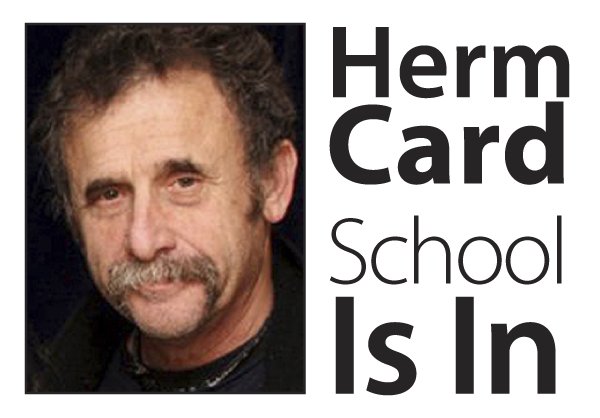 Stories this photo appears in:
School Is In
The success of education involves more than just a means for teachers to pass out information. It involves students having the opportunity to learn.

School Is In
To a large degree, Mark Teahen and Josh Wilkie are baseball opposites.
School Is In
There is no question that in public education, parents and their children are entitled to certain things. What they are not entitled to, however, is the ability to tell the English teacher how to teach, the orchestra director who the first chair should be or the baseball coach who the first baseman should be.

To paraphrase the "It takes a village to raise a child" axiom, in Syracuse, it takes a city to educate a child.
School is In
A dictionary will tell you that a teacher is "a person who teaches, especially in a school." The emphasis, and implied responsibility, is on the designated teacher to direct the learning – to make it happen. That's the view from the outside, but that's not completely the way it is.
School is In
On the down side, the newly self-appointed lobbyist for students, Governor Andrew Cuomo (see my last column for details), is already failing at the job. The good news is that five SCSD teachers demanded more of themselves, and earned National Board Certification from the National Board for Professional Teaching Standards.
In his recent "State of the State' address, governor Andrew Cuomo announced that he has appointed himself to a new position — that of self-styled "students' lobbyist."
In the last week and a half I have been accused of not understanding sports, having something against cross country, being a bad journalist, being rude, butting in, having poor research skills, having a bad attitude, not grasping meaning, and a few more things. I have also been congratulated for my willingness to make a point, showing respect for my critics, my good writing, my respect for athletics and a few other complimentary things. All of these things stemmed from the preview of an article that I had not yet written.
I recently made my annual appearance at Roberts School's career day. It's an enjoyable event where seventh and eighth graders have the chance to talk with people who have pretty good jobs and learn that even successful people have had to struggle in one way or another to get where they are — a valuable lesson in itself.
School Is In
In the last 10 years, I have been asked several times to run for the Syracuse City School District Board of Education.

School Is In
"The times they are a-changin'" said Bob Dylan in 1964, the year I graduated from high school. True then, true now, and on September 7, the times changed for over 20,000 Syracuse City School District Students.
School Is In
In 2006, I was part of the group that conducted the final grading of the New York State Grade 8 ELA Assessment Tests (or so we thought).
School Is In
As the new school year approaches, it is important to understand something. In 1996, The New York State Board of Regents implemented an overall plan for raising education standards for all students

School Is In
Anyone driving in the vicinity of Syracuse's Thornden Park on July 27 would have noticed an inordinate amount of traffic — hundreds of cars and trucks and dozens of school buses filling the parking lots and adjoining streets at 8:30 in the morning. The third annual Say Yes to Education's Summer Camp Festival was under way.