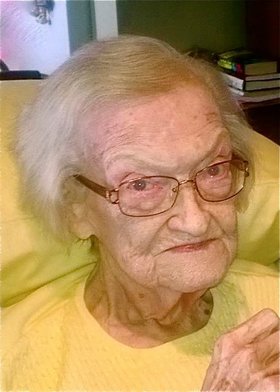 Wenonah Comfort
unknown - March 26, 2014
Wenonah ("Nona") Comfort, of Cazenovia, passed away peacefully at home on Monday, March 26, 2014. Wenonah Esther Sipola was born on Nov. 26, 1930, in Virginia, MN. Raised in St. Paul, MN, and Floodwood MN, Nona graduated from Johnson High School in 1947. After graduating from the University of Minnesota in 1951, Nona pursued her passion for grammar and became an English teacher. In 1955, she moved to California and married Charles Comfort. After a divorce in 1970, Nona started a professional career in California that spanned over 35 years. Nona was employed as an analyst for a number of technology companies in the San Francisco Bay Area including Dalmo Victor, Lawrence Berkeley National Laboratory, and Radford.
Nona retired in her 70s and moved to Cazenovia. She was always appreciative of and amazed by the friendly people she got to know in Central New York. Nona had great pride in her Finnish heritage. She lived her personal and professional life through the Finnish concept of "sisu." Sisu means having determination, grit, resilience and "spunk"! She applied her Finnish sisu to everything she did. Her simple life mottos were "I just like people" and "I don't do mornings."
She is survived by her two sons, Jeff Comfort of New Smyrna Beach, Florida and Keith Comfort of Cazenovia, and her three grandchildren (Joshua, Rachel, and Logan). A private ceremony will be held at Ayer and Zimmer Funeral Home in Cazenovia. In lieu of flowers, contributions can be made in her honor to Hospice of Central New York through their website or to the Cazenovia Preservation Foundation at PO Box 627, Cazenovia, NY 13035. With a final "Näkemiin" (an upbeat Finnish word meaning "good bye until we meet again".), Wenonah Comfort is at peace.