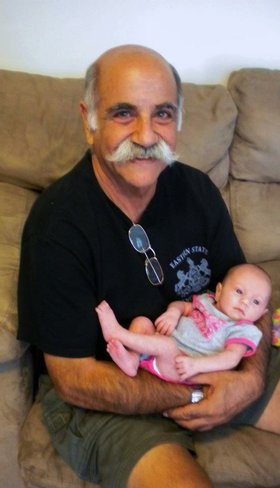 Nicholas Nappi
unknown - March 24, 2014
Nicholas J. Nappi, 67, died Monday evening March 24, 2014, at the Syracuse VA Hospital with loved ones beside him. He was born in Brooklyn and relocated to Central New York in 1986. Nick was an Army veteran who had many hobbies including flying, fishing, biking and sailing. He was formerly employed at Romano Ford and Dave Pirro Ford auto dealerships.
Nick is survived by his children Stelia and Caleb, his granddaughter Mila, his siblings Vincent, Frank and Jacquelin, his best friends Melissa and Josh Rushlow, and his former wife Susan Ramsey.
Calling hours: 1-4 p.m. on Saturday, March 29, at the Bush Funeral Home in Elbridge with a memorial service with military honors following the calling hours at 4 p.m.
In lieu of flowers, contributions to the family can be sent to Bush Funeral Home 120 E Main St, Elbridge, NY 13060.