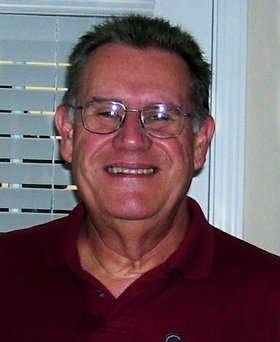 Charles Kraushaar
unknown - March 26, 2014
Charles Donald Kraushaar, 63, of Hilton Head, SC, formerly of Liverpool, died on Wednesday March 26, 2014.
Survived by his wife of 41 years Susan Nickels Kraushaar, sons Scott (Heather), Daniel (Marin), grandchildren Kayley, Ethan, Carson and Catherine Kraushaar; mother Beverly Bickley Kraushaar and brother Kenneth (Mary).
Predeceased by his father Donald Kraushaar.
Memorial service: 10 a.m., Saturday, April 5, in St. Paul's Lutheran Church, 210 Hazel St., Liverpool, NY. In lieu of flowers memorial contributions may be made to the American Cancer Society, 6725 Lyons St., PO Box 7, East Syracuse, NY 13057.