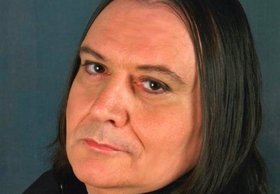 John Allee
unknown - June 2, 2014
John Dewey Allee, 63, of Fayetteville, passed away from colon cancer June 2, 2014, at Strong Memorial Hospital. Born March 8, 1951 in Boston, John was in the Massachusetts National Guard and the United States Army. He was an author and videographer.
He leaves behind life partner Lillee Allee (Elizabeth Chapman); beloved Brussels Griffon, Pazuzu; oldest brother, Albert Don and his wife, Kristin (Kittell) of Michigan, brothers George and Weston of Deerfield, NH; foster son John J. Crandall; nieces, nephews, great nieces and nephews. He was predeceased by his parents, Albert D. Allee and Elizabeth (Betty Musserian).
His beliefs and spiritual traditions were always a source of hope and inspiration. John requested no wake and private service. In lieu of flowers or gifts, John asked that contributions be made to the family to cover expenses.
For a guest book, please visit scheppfamily.com.