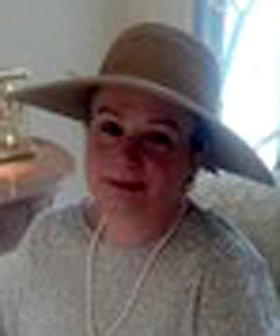 Cynthia Davis
unknown - January 5, 2014
Cynthia P. Davis, 55, of Cazenovia died Sunday, Jan. 5, 2014, at Crouse Hospital. Born in Camden, NJ, Cindy was the daughter of the late Fred Palmer, Jr., and Shirley Inez Palmer of Manlius. She was a graduate of Manlius Pebble Hill, attained her associate's degree from Cazenovia College and her bachelor's and master's degrees in education from Syracuse University. She was the president and co-owner of Skaneateles Jewelry Inc.
Cindy was a member of the First Presbyterian Church of Cazenovia and with her husband Chip attended the Cazenovia Club, the Century Club of Syracuse and Cazenovia Golf Club.
Cindy is survived by her husband Charles Davis II of Cazenovia; her sons Charles Davis III and Wesley Davis, both of Cazenovia; her mother, Shirley Palmer of Manlius; her siblings, Susan Palmer Everly of Cazenovia and Fred G. (Irene Shea) Palmer III of New Woodstock; her niece, Bridget Hamill of Roanoke, VA and several other nieces and nephews.
Memorial service: 1 p.m. Saturday, Jan. 18, at the First Presbyterian Church, 27 Albany St. in Cazenovia.
Contributions in lieu of flowers may be sent to Cazenovia College, c/o Development Office, 22 Sullivan St., Cazenovia.
To send the family an online condolence, please visit taitfuneralhome.com.